ESEB Presidents' Award
In 2011, ESEB established the Presidents' Award, to be presented for the first time at the 1. Joint Congress on Evolutionary Biology. This award is intended to recognise outstanding contributions to evolutionary biology by a mid-career scientist. The award is to be in the gift of the three Presidents in post at the time (Past-President, President and President-Elect) and so will be known as the Presidents' Award. The prize is awarded once every six years and the recipient will give an address at the Joint Evolution Congress on Evolutionary Biology in the same year.
Presidents' Award 2018
The Presidents' Award has been conferred to Professor Loeske Kruuk at the 2. Joint Congress in Evolutionary Biology in Montpellier.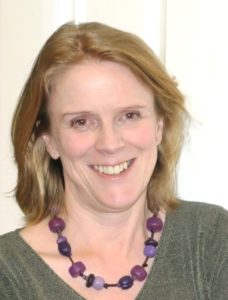 Loeske Kruuk is a world leading population geneticist examining the roles of genetics and the environment for population demographics, and in shaping life history differences between individuals. Her research builds on a long-standing tradition of capitalising on long-term studies of wild animal populations to ask fundamental questions about the evolutionary process. She has explored questions relating to life history evolution in several wild vertebrate populations, initially in Soay Sheep, and more recently in fairy wrens, mosquitofish, and Australian geckos. She has made a major contribution to this field by developing her elegant analyses of long-term data and she has successfully brought this approach to a broad scientific and popular audience, and also highlighted the implications for other fields. She has produced well over 100 papers and numerous books chapters and the very popular book 'Quantitative Genetics in the Wild' that have been cited >16,000 times. She has also has been hugely influential by supporting and mentoring numerous talented students and post-docs and in facilitating extensive research collaborations across the world. As someone has stated: she has built a field rather than an empire, which is a tremendous legacy.
The Presidents at that time,
Laurent Keller, Nina Wedell and Ophélie Ronce

Presidents' Award 2012
We are delighted to announce that the recipient for the first Presidents' Award has been Professor Adam Eyre-Walker of the University of Sussex.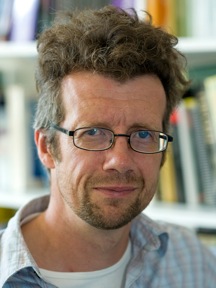 Adam Eyre-Walker is one of the world's leading researchers in the field of molecular and genome evolution. Adam was one of the pioneers of the use of DNA sequence databases to extract useful information about the patterns and processes involved in the evolution of genomes. He has consistently been an innovator in making creative use of the information extracted in this way, combining bioinformatic methods with evolutionary models based on population genetics theory. He established his reputation by his work on the evolutionary forces affecting DNA base composition and codon usage, and the use of species comparison of gene sequences to infer the rate of occurrence of deleterious mutations. He has subsequently developed new methods for estimating the frequency of adaptive changes to protein sequences, and for estimating the fitness effects of nonsynonymous mutations, by combining information on within-species polymorphism and between-species sequence divergence. He has an impressive record of publications, mostly in leading journals, and has trained many excellent postgraduate students and post-doctoral fellows.
The Presidents at that time,
Siv Andersson, Brian Charlesworth and Roger Butlin