2021 – 2023
Falk Nagies
Hein­rich Heine Uni­ver­sity Düs­sel­dorf, DE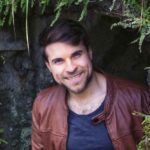 Falk is a 2nd year PhD stu­dent at the Hein­rich Heine Uni­ver­sity Düs­sel­dorf, Ger­many. Although he is fas­cin­ated by everything related to evol­u­tion­ary bio­logy, his stud­ies focus on the pat­terns of hori­zont­al gene trans­fer in proka­ryotes. Spe­ci­ation and how life´s big groups evolved are his spe­cial interests.
Con­tact: egsr@eseb.org
2020 – 2022
Ronan O'Sullivan,
Uni­ver­sity Col­lege Cork, IE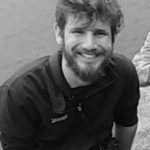 Ron­an is a 4th year PhD research­er based at the School of Bio­lo­gic­al, Earth and Envir­on­ment­al Sci­ences in Uni­ver­sity Col­lege Cork, Ire­land. He uses quant­it­at­ive genet­ics and stat­ist­ic­al mod­el­ling to determ­ine how genet­ics and eco­logy inter­act in free-liv­ing pop­u­la­tions of sal­monids. He is par­tic­u­larly inter­ested in apply­ing quant­it­at­ive genet­ics to data-poor sys­tems to under­stand the lim­its of such the­or­et­ic­al application.
Con­tact: egsr@eseb.org
Past Student Representatives
2018 – 2020 Ben Aux­i­er, Wagen­in­gen Uni­ver­sity, NL
2018 – 2019 Katar­ina Matvijev, Uni­versité libre de Bruxelles, BE